About Us
Start to finish, unleashed success and true power!
TAIS established by the owners of the leading shipyards of Turkey with the objective to offer expert and innovative solutions in naval shipbuilding for demanding customers all over the world.
Located at the core of Turkey's shipbuilding industry in Tuzla and Yalova, TAIS partners have acquired a leading position by using the best know-how, state of art technologies, and aspire to be among the world leaders in all segments that demand the advanced navy solutions.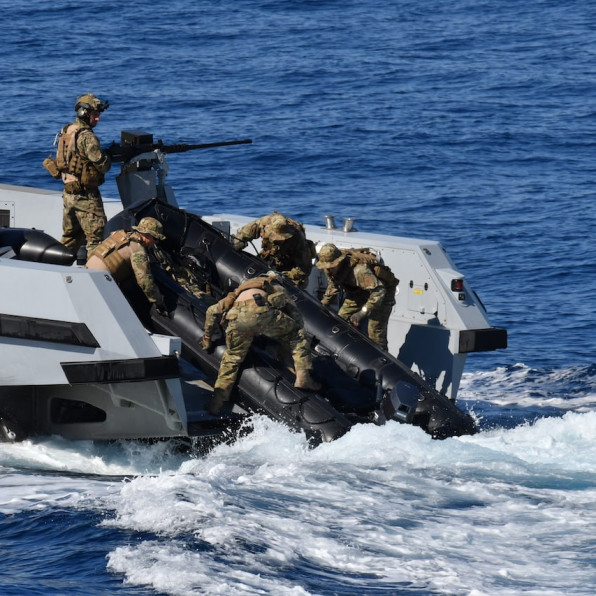 Accomplishments
TAIS has completed a series of projects for Turkish Ministry of Defense for Turkish Navy which has achieved a contemporary, powerful and modern force structure.
TAIS offers customer specific technical support and services throughout start to finish including life extension. We thrive to partner for your success and unleash your real potential in defensive and offensive power!
Vision
To be an industry-leading global trade mark of choice in military watercraft projects thanks to a large spectrum of hi-tech, innovative and high-quality platform solutions.
Mission
To produce quality and hi-tech platforms in military watercraft projects in compliance with the expectations and requirements of the clients with a fast and competitve approach and offer such capabilities to the world market through promotional activities.
Values
• Respect
• Commitment
• Honesty
• Reliability
• Responsibility
• Professionalism
• Solution Orientation
• Customer Satisfaction
• Team Work
• Health, Occupational Safety and Environmental Sensitivity
Targets
• Technological leadership
• Creativity
• High quality and on time production
• Effective communication with stakeholders
• Sustainable development and innovation
• Flexibility to answer different customer expectations
• To realize local cooperation with the countries in the market
• To increase product range
• To enrich supplier network
• To enhance strategic cooperation with expert companies
• To be one of the leading companies in the global market
Quality Policy
As TAIS Gemi İnşa ve Teknoloji A.Ş., we hereby undertake to be an industry-leading, hi-tech, global trademark of choice with a quality and service policy that meets national and international legislation and other applicable conditions in our activities;
to meet the expectations and requirements of the clients and respective parties in military watercraft projects thanks to sustainable development, innovative solutions and on time production with a competitive approach;
to produce in cooperation with the employees and suppliers thereby meeting any and all applicable requirements and carry out its responsibilities in consideration of health, safety and environmental awareness mission while encouraging its shareholders for a risk and opportunity-based way of thinking;
to develop, enhance all the time with the quality management system while making use of any and all qualities and skills.
Talents and Competencies
Contractor ship programme management
Integrated logistic support
Life cycle / In-service-support (LCS / ISS) and after sales services
Shipyard consulting
Technology transfer local production
Design and system engineering